Hey everyone. Been trying to having an issue breaking 1/16th downcut endmills. I tried pocketing out a family sign to a depth of .050. Here's my f&s for that cut when the bit snapped.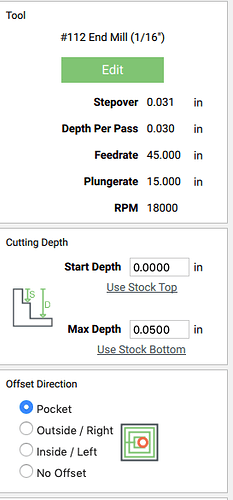 Then I tried cutting out my daughters name out of .250 inch Popular with a brand new Amana 1/16th downcut with these settings, and it snapped as well.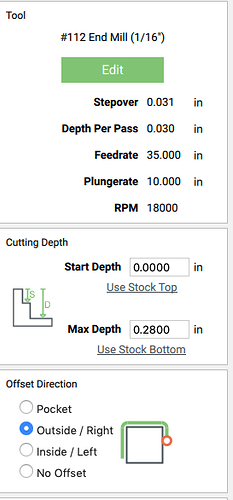 Obviously, I'm doing something wrong. What f&s is everyone using with this size bit? I have a 1/32 downcut, but I won't run it, because I'm sure I'll snap that one as well.
Thanks in advance!