Hello,
I was confused on how to input feeds and speeds from the carbide chart: http://carbide3d.com/nomad/feedandspeed.html
(I only have nomad 101 and 102) into the fusion 360 feeds and speeds fields.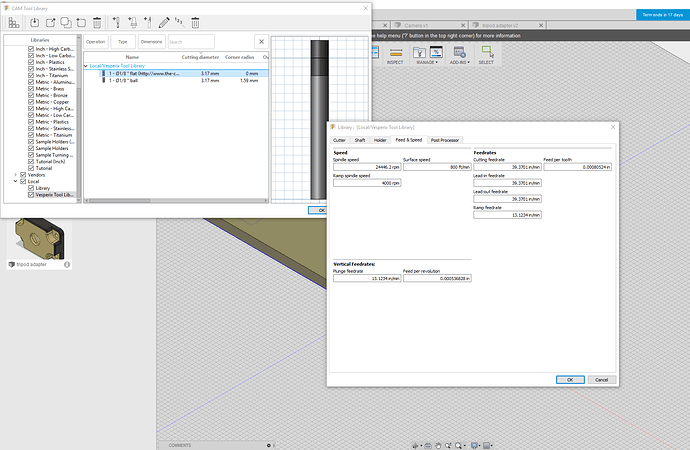 Specifically where does Depth of Cut go ? What is the difference between ramp spindle speed and spindle speed?