I also posted this on the Fusion 360 forum:
But I thought I would ask here as well in case this is something I just need to learn about the Shapeoko as this is my first test cut.
The dimensions of these fingers and slots should be 19.05mm, the fingers are consistently ~1mm larger than they should be and the slots are too narrow.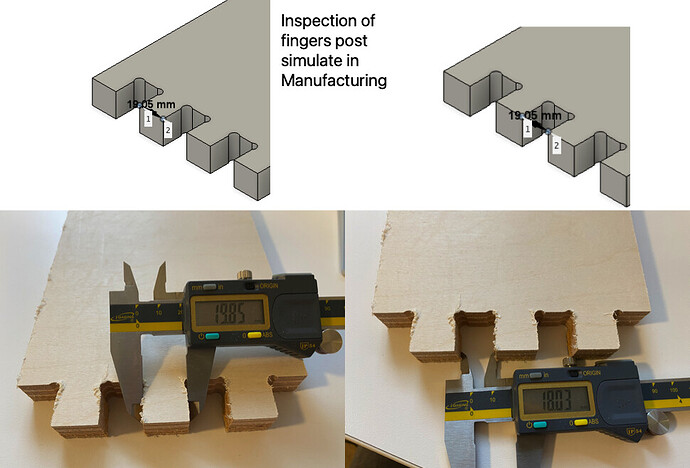 Any suggestions?
Thanks,
-p
Drawn in Fusion ( 2.0.9854, macOS 10.16.0)
Generated NC with Carbide 3D GRBL post processor ( ver 43182).
CNC: Carbide 3D ShapeOKO and CNCJS Desktop to control it.
Dewalt 611 at #2 (18000rpm)
Bit: Amana Tool 46017-K 1/4 compression bit (new).
Material: 3/4" Baltic Birch plywood
Feed: 1/4" multiple passes
No ramp or lead-ins. My material was not much bigger than the pieces.