I am making a Whiskey Glass and Cigar Holder and Ashtray. I found the idea on youtube and I have made the project. I cut it out on a piece of cracked oak just to see if it would work. The carve came out pretty good but my 3d element are the half pipes that are cut to hold a new cigar and over the ashtray the same object to rest a burning cigar.
The issue is the half pipe is rather rough. I made a 3d roughing pass with the #101 ball nose bit and then a 3d finishing pass. However it looks rather rough.
The pictures are as it was cut while still sitting on the machine.
Can anyone make a suggestion to make the half pipe objects smoother.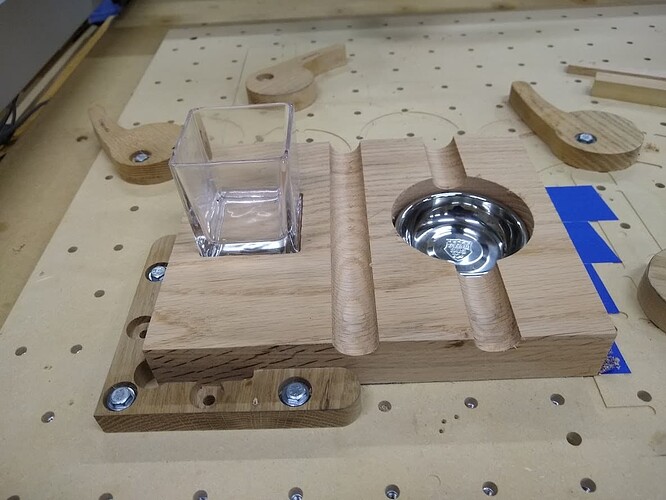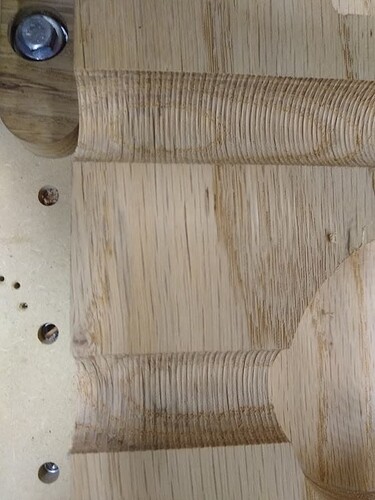 Here is the c2d file from CC v7 . The file takes 4+ hours to cut.
whiskey_cigar.c2d (776 KB)