It's been awhile, finally got back into the shop!
I've been wanting to learn some more "artsy" skills lately. Making relief carvings falls firmly within this category.
No real measures, no primitive shapes, no hard angles. It's certainly a departure from my comfy and cozy world of fusion 360.
My reference image was basically a relief already so I'm definitely not breaking any new ground here.
The process of converting an image to a relief has been covered many times so I'll do the Cliff notes:
Took the reference image and converted to a height map.
The generated map was pretty rough, especially around the dominant facial features. So I did a fair bit of digital sculpting and smoothing until i felt it looked "right".
Cut the entire relief with one pass in a raster style. I'm used to working with metals, seeing my little nomad pull off a 5mm doc was kind of hilarious compared to my usual cuts.
Used an Amana 1/16" tapered ball.
Reference image: Avandra the Change Bringer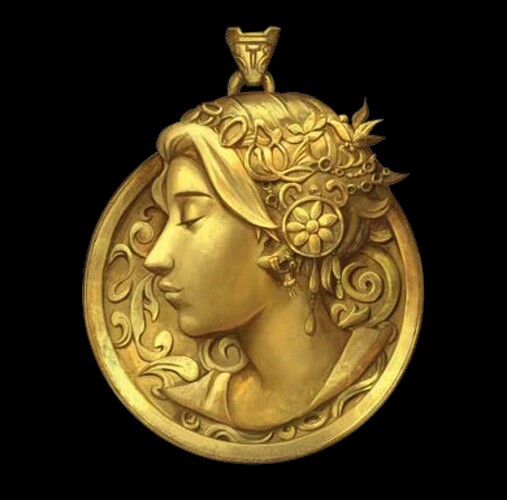 Simulated cut: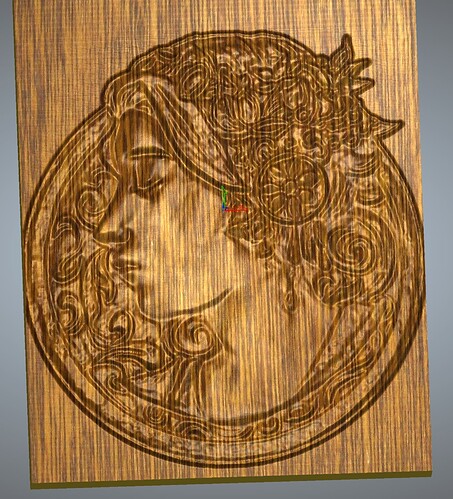 Real cut(unfinished, straight off the machine):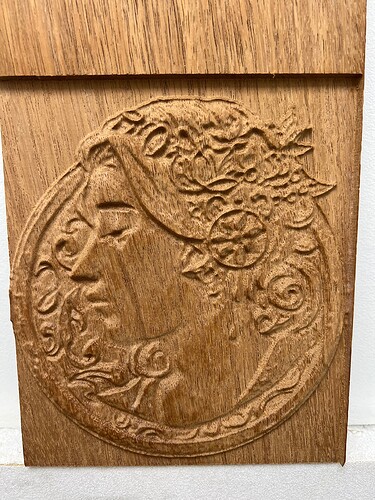 All in all, it's been an interesting journey requiring a very different workflow than what I'm used to. The results are satisfying and tickle be brain in a different way as well. Neat.