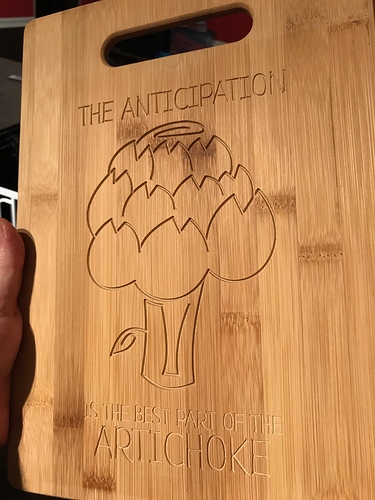 I am happy with how it looks.
Took much longer than I expected, but I suppose I should expect that.
My wasteboard is not level enough for vcarve, so I mounted two 2x4s near where the edge of the cutting board would rest, and cut a 10mm deep pocket the dimensions of the cutting board to hold it, and make sure that it was exactly level.
I ran the vcarve and the contour for the artichoke multiple times to remove some fuzzies.
Haven't sealed it, yet.