I'm making a large batch of round trays for a client. The top side is cut out with a bowl & tray bit, then I flip the blank and a use a bull-nose bit to do the bottom, which has a fairly large chamfer.
Originally I had been cutting the tops with the bowl bit and then swapping out to an endmill to cut the trays out, then using a router table to apply the chamfer. This method took WAY longer, and yielded worse results than just doing the trays entirely on the Shapeoko in a flip job.
It was working fine for the first 20 or so trays. Then something changed, and now as you can see the alignment is not correct.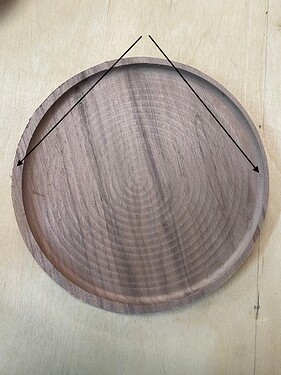 I initially thought the issue was being caused by the alignment pockets becoming too loose, and so I replaced the MDF at the spot where the holes go with a much harder plug.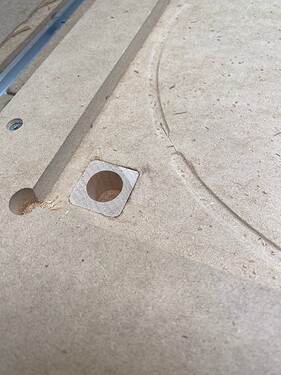 This has not helped.
Any thoughts on what might be going wrong? I have to make 75 of these trays and really must figure out how to get this done!
I am using machined pockets and wedges to hold the workpieces, and dowels for alignment.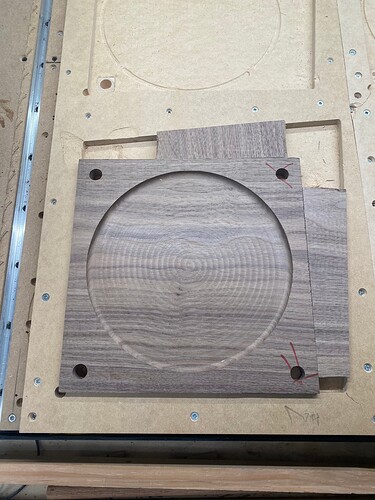 Thanks for any help! I'm pretty lost on this one.