Ok electronic Wiz Kids - I have a Shapoko 3XXL (not that size matters

) with Carbide Motion board v2.4e. One of the capacitors (I think, see pictures) has a broken pin which I think is the cause of the Z probe not working. The pin is sheared off a few thou below the bottom of the unit. No apparent heat damage, just vibration would be my guess.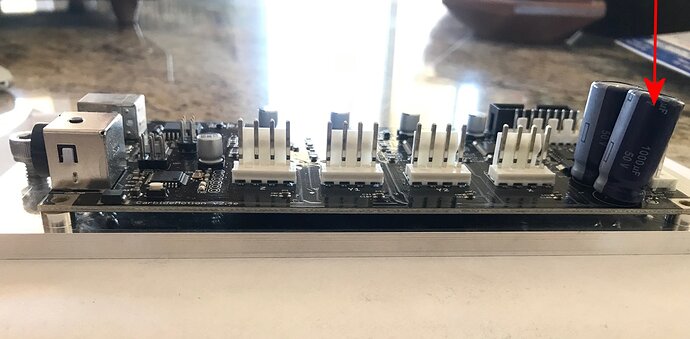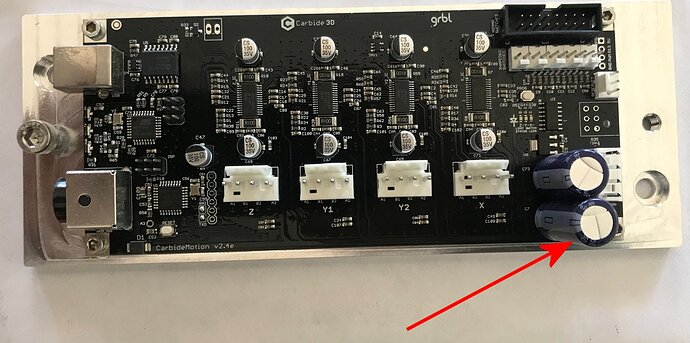 I'm good enough with soldering to R&R the part, but not sure what to order. I've tried to look up the part number for the capacitor with the arrow and it is 7923TQ 1000uF 50V. The capacitor beside it is 7803TQ, not that that matters either.
There are a lot of of hits that come back from Mouser, Digi-Key etc. for about $1, but I'd like to get the correct one one the first try.
Optionally, I could get a new board, should I?