So I've had the XXL for a while, but haven't done anything complicated at all. For the spirit of Halloween, I've decided to develop my skills with a seasonally appropriate project using 2" foam (which will also help keep bits safe from my misdeeds.) Tombstones.
I've made a more complicated design based on 2" foam designed entirely in CC - Do you see any issues before I throw it under the mill (aside from this simple, fun project now involving multiple tool changes, etc). I'd say that it's good thing foam is cheap, but a single 4x8 sheet is nearly $40!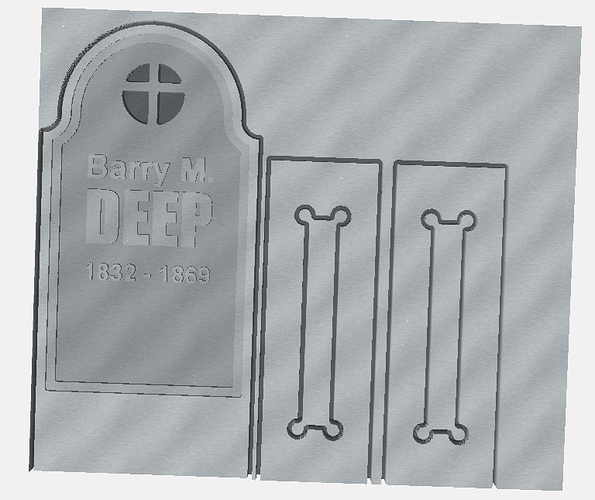 Note: The simulation doesn't show V-carved Text in the bottom of the pocket.
And just for fun, let this double as a challenge to post your own tombstone designs made entirely in CC!
Tombstone - BMD.c2d (2.2 MB)