I was designing a simple sign, using the Impact font, using a v-carve toolpath.
When I look at it in the design or in the simulation, it looks exactly as I'd expect. When I save the gcode and actually run it in Carbide Motion, it produces the word I expect - but in a completely different font. I don't understand how this could happen.
What came out of the Shapeoko :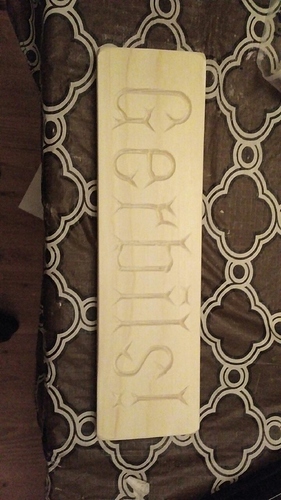 What was in Carbide Create :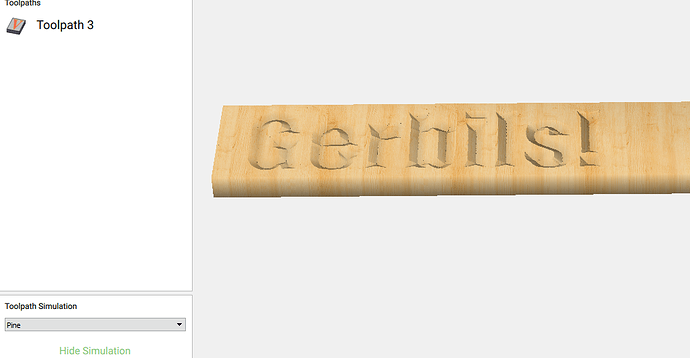 Any ideas?