Just got my 60deg V-Bit from carbide and tested it with Carbide Create. All works great. Carbide Create generated GCode that uses several depth passes to carve the letters. I would like to use Fusion 360 to generate the paths and GCode for V carving but are running into a few issues.
1_Fusion 360 doesn't have a tool called V-bit cutter. I've been able to find one that works when I call the engrave path function. It's called a chamfer mill. Is this right?. These are my current settings.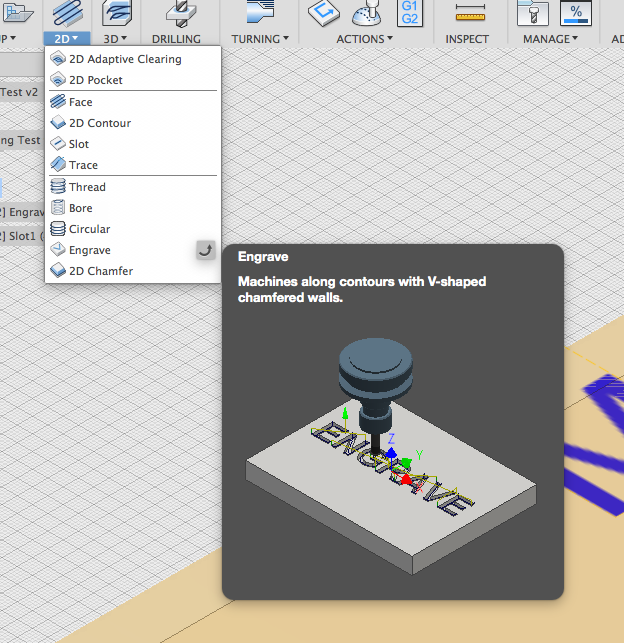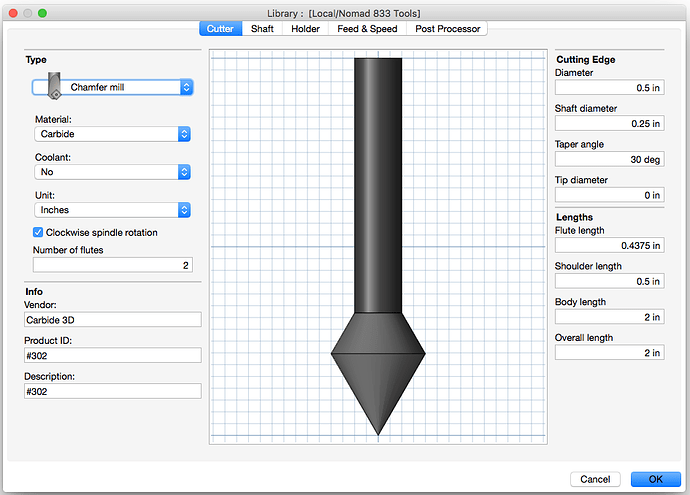 Make sense?. I've been able to control the depth of the groove by using this offset value in the engrave path settings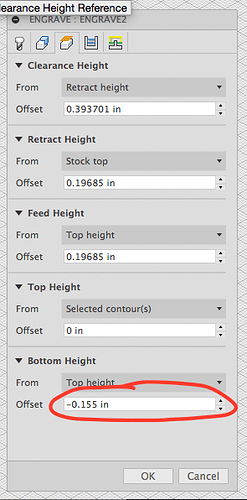 The path this generates is a single depth pass. Would love to be able to do multiple depth passes to make things easier on my machine.
Anyone has had any experience with engraving with Fusion 360 that can help me with the setup. Thanks.