Hey F360 gurus,
I have this cloud-shaped piece, that I intend to cut with a roughing toolpath using a 6mm square endmill (result of the simulation of that first pass below), and then run a finishing pass of some type to shave off the remaining material.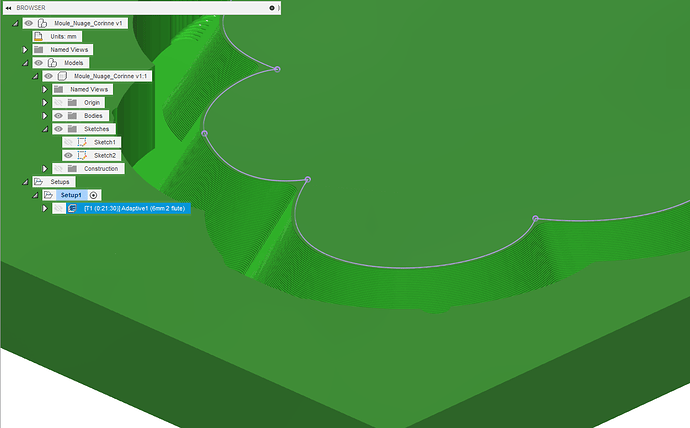 I could use a ball endmill, but I wondered if I could use a (small angle) Vbit as the finishing tool, to get inside those sharp angles. Can someone enlighten me as to which 3D toolpaths are compatible with a Vbit, and whether that idea makes any sense?
If this is silly, I will just use a tinier ball endmill, just wondering if the Vbit approach for finishing a slope is supported.