Hi All. I've been experimenting with my SO3 for about a month now since build. I seem to be having an issue where during a program, GRBL freezes up and stops responding. I was using bCNC initially, and thought it might be due to that, so I switched over to Carbide Motion and get the same problem.
Symptom: During a program, at seemingly random spots (does not ever freeze at the same place) , my SO3 will stop responding and stop moving. I have to close out my control software and power cycle the SO3 to get back connected. If I don't power cycle the SO3, it will not connect to any software.
bCNC says this: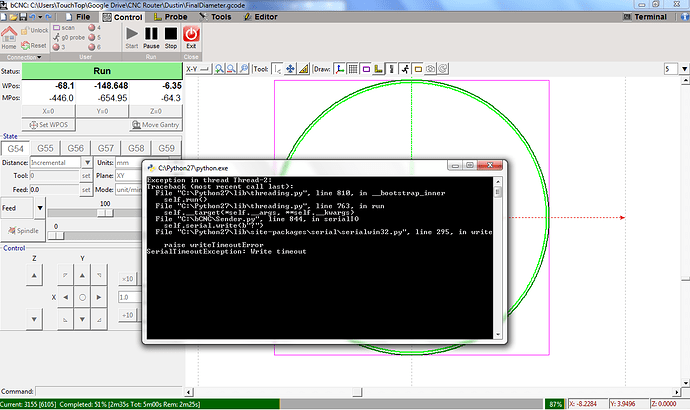 while Carbide motion shows this: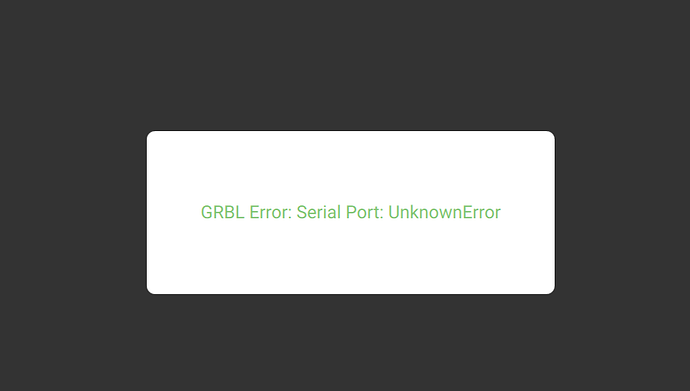 I have tried: Different USB ports, different G-code Senders
Yet to try: Different USB cable
Any ideas?
Thanks