I was asked to cut 2 11" high shields (logo). I cut three tests to determine settings, then started on the actual project. The first went went well, no issues. The second one started having issues, but I was behind schedule so had to soldier through.
In VCarve, I selected the v-carve engraving toolpath with a 60 degree vbit, a flat depth of .15", and a .125" endmill to clear it out. I ran the pocket toolpath first so the vbit could clean up everything. Keep in mind that this was now the 5th time with the same file. I knew I was in trouble when the endmill cut the first area out in one pass, not the three passes that I had specified. When it got to the other areas, it followed the toolpath settings and did three passes.
The second problem was that the endmill didn't cut down to the specified flat depth of .15". On a happy note, it added more dimension, and the customer liked it better than the "correct" toolpath, but I want to know why it happened and how to stop it.
Here's what it should have been - you can see that the vbit goes down .15" and there is no other material: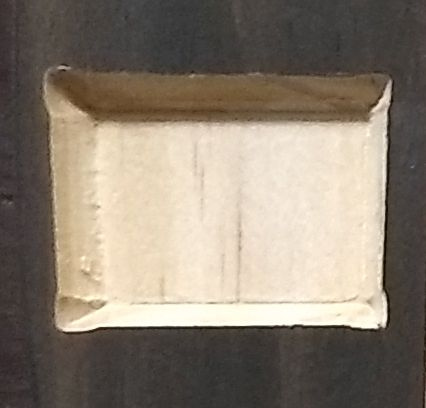 And here's what actually happened: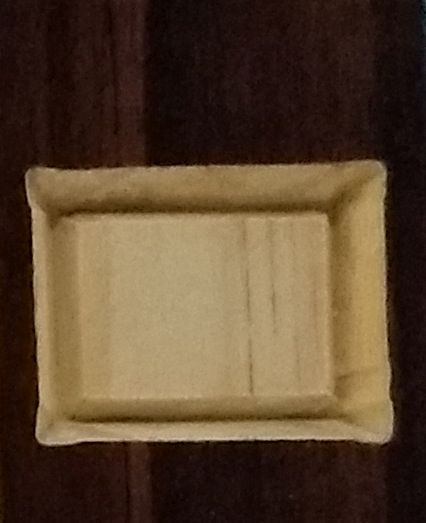 I started messing around with calibrating and checking things, etc., and to my horror I found that the x rail, on the back of it, has a serious groove cut into it by the Delrin V-wheel (I think that's what it is called - the silver wheel on the back of the Z carriage that runs on the rail). You can see where it starts and end in this picture: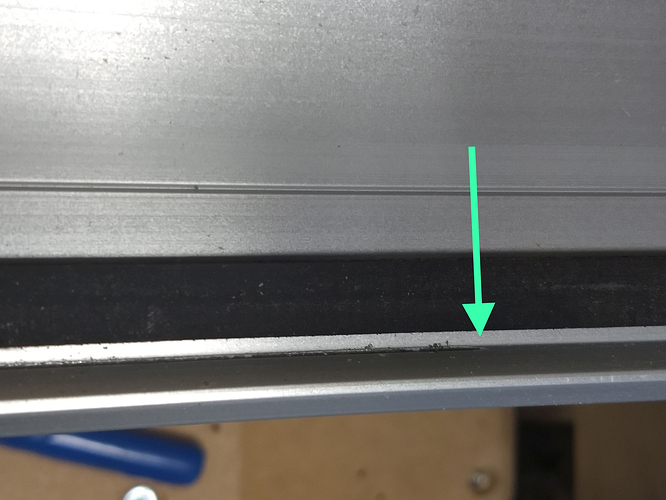 Any ideas? Can I even fix this or do I need to order a new x rail? And what would cause it?
Thanks.