So I'm absolutely thrilled right now. I made some HDPE clamps for my threaded wasteboard. Nothing fancy or earth shattering that other folks haven't done, but I'm ecstatic as this was only project #2 and my first Fusion 360 project.
Thanks to the advice of all the great members here, I was able to pull it off first try without any major mistakes. I started off by measuring my 1/4"-20 bolts that I would use and consulting some online clearance tables. Designed the clamps, figured out how to do the toolpaths, learned about how to post-process, and I was ready to go. I was unsure still, so I zero'ed the machine and then removed the bit to do a "dry" run of the tool paths. Adjusted my hold downs a bit, and then made a little sacrifice to the heathen gods, and went for it. I could not be happier.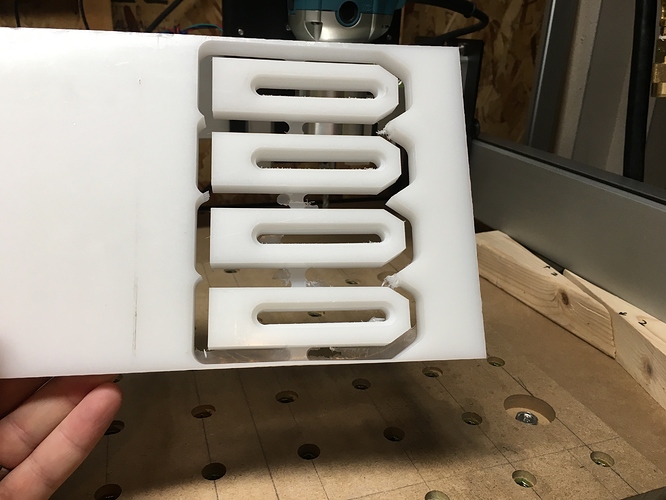 Post-milling.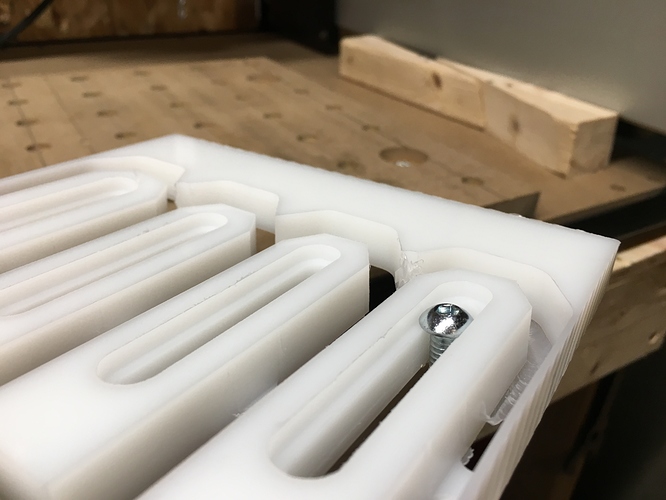 Checking how well I measured for bolt clearances…Perfect fit!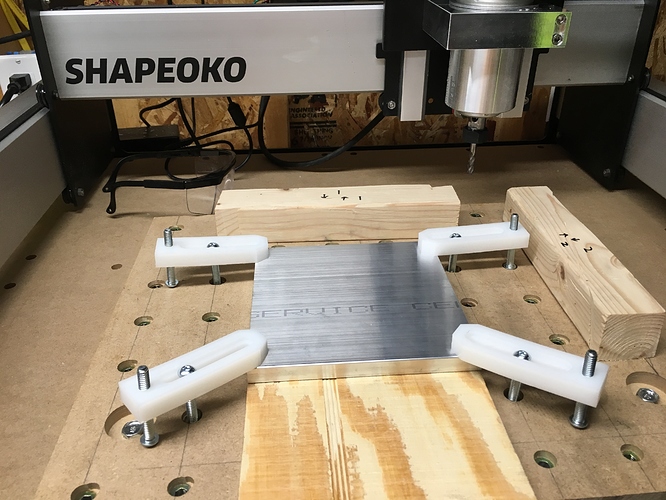 Now, on to cutting aluminum!