Hi, I have hit a snag on the install of the HDZ 4.0 on my Shapeoko XXL circa Feb 2018. There is not enough axial space to fit the coupler in between the Z-axis motor shaft and the shaft of the lead screw on the HDZ. I have removed both screws from the coupler so that it can fully seat on the shaft ends, but both shafts bottom out on the elastomeric part of the coupler way before the motor is seated on the mount.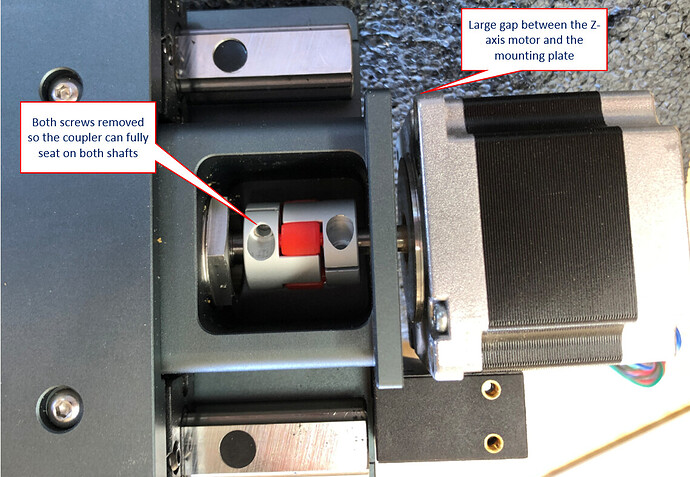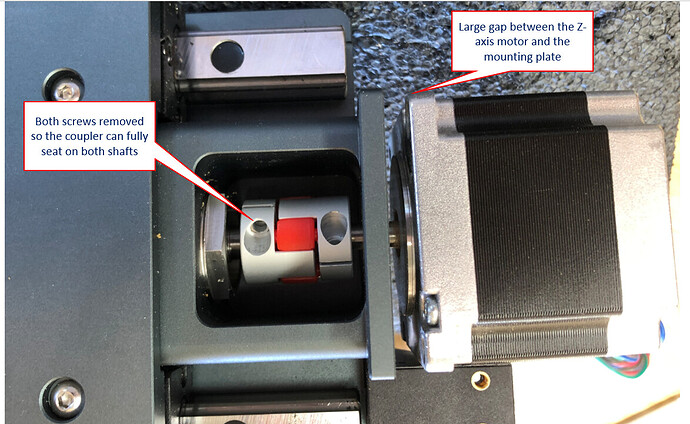 I could try to force this together, but it will take a lot of force to get the motor to seat and I am afraid that I will damage the motor.
For now, I will buy some washers or spacers from the big box store to put a gap in between the motor mount and the face of the stepper, but this puts the alignment of the Z-axis motor into question.
Any other ideas???