I just installed a new HDZ with homing switches and recalibrated everything including tramming which was awesome with the HDZ.
I'm running my first project on the new setup which is a VCarve inlay for a cutting board. For some reason I'm getting very distinct ridges on my engrave/VCarve. See pictures below: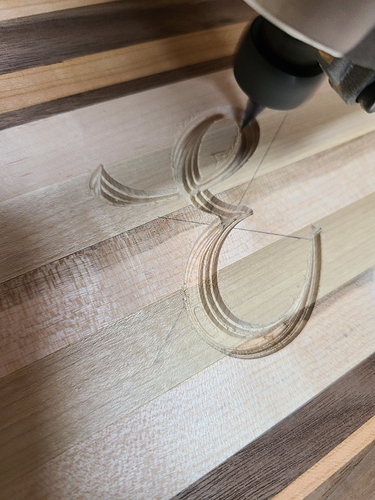 I've rerun the job a few times without much success. I've tried adjusting belt tension and vwheels. Any ideas what's going on here? Before the HDZ install I did multiple VCarve inlay projects and they came out great.