I have this plastic that I got scrap from a workshop but I am not sure it is HDPE or Delrin?!
I can't seem to get my feeds and speeds right as I get a lot of swarf machining this stuff.
1200mm/min, 2mm DOC, 1.5mm WOC, 3.175mm 2 flute carbide end mill, 15000 RPM, I used climb milling as I first tried with conventional and the burr was much worse.
here is a photo of the end result, lots of burrs!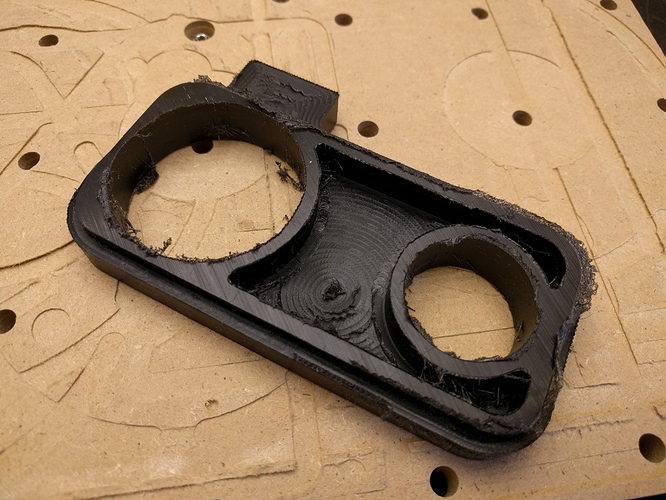 any advice on what it is and how to machine it would be greatly appreciated!