Hello, I am brand new at CNC operations and just carved my first simple little wood project yesterday (it looks pretty good). I am hoping to step up the next project considerably today with this 15" x 9" x .5" HDU sign shape.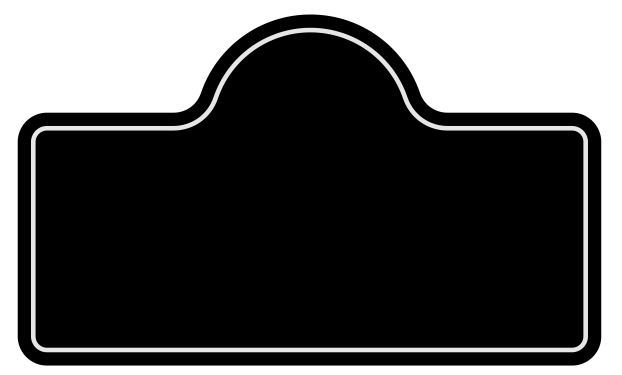 This is a TALL order for a guy on his second attempt! I "think" I'm OK with the process to carve the interior graphics, but I need some directions for setting up the sequence in Carbide Create and then Carbide Motion for cutting the exterior shape and the thin interior border.
I would like the plaque to have these features:
A 1/4" 45 degree edge bevel all the way around using my 90 deg V bit.

The interior border to be a V cut perhaps 1/4" deep again with my 90 deg V bit

Then a final outside profile cut with a standard 1/8" straight bit. Do I need a 2nd outline to accomplish this?
When I attempted to use my SVG file from Corel Draw, the simulation appears to show wide stepped effects.
Any help you can provide would be greatly appreciated. Remember, keep it VERY simple… LOL!
Thank you!
Don