Hi Team
Just looking for some help regarding toolpathing with Carbide Create
I have been using Coreldraw to free hand trace out text to create single line curves so that the shapeoko can follow a single line when cutting my material as the router bit i am using is has to follow a single line to create a channel in the material.
My question is, is there anyway to change where the router plunges in and out of the the material? See this screenshot for example: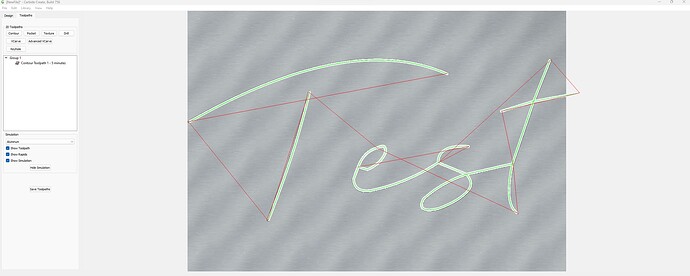 Using the text "TEST" for an example
The toolpath plunges into the material and exits. Is there a way to make it only enter the "E" and exit somewhere in the last "T"?
Right now it is entering and exiting all over the place adding additional un-needed entry exit points.
Can i change it in carbide create or do i need to do something else in coreldraw before importing my svg or dxf to CC?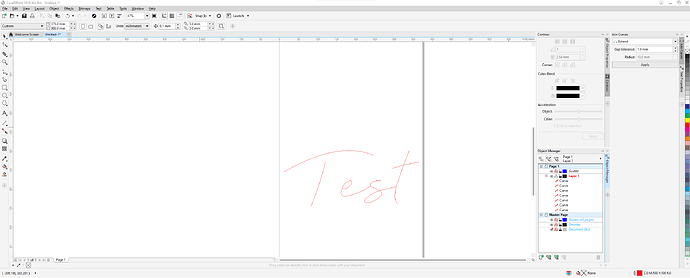 If you need more info, let me know, i hope this makes somewhat sense
Cheers