Hello carbide world,
Although I have reading a lot of posts on this forum and learning a great deal of things, this is my first post. I am patiently (or rather impatiently waiting) for my Nomad Pro to be shipped, I have been getting ready by making some machinable wax. As you other Canadians know, our dollar really sucks against the u.s. Dollar and I can't see myself buying machinable wax in the U.S. (No offense intended to Carbide folks). I just wanted to share with you the results of my first attempt at making this stuff. Just remember I don't have a nomad yet to be able to machine this yet, so here is a few pictures after taking them out of the mold.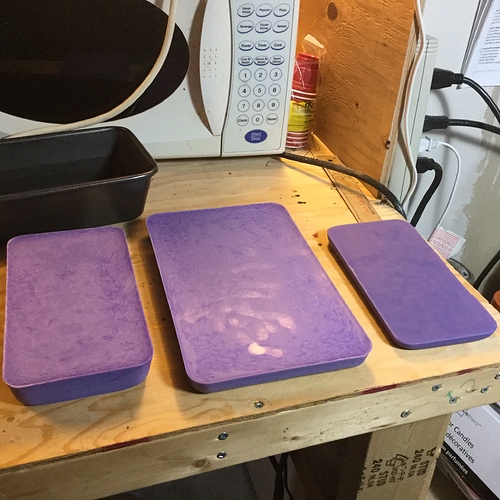 And here is my setup of my fume hood. There is a powerful furnace fan that sucks the fumes outside.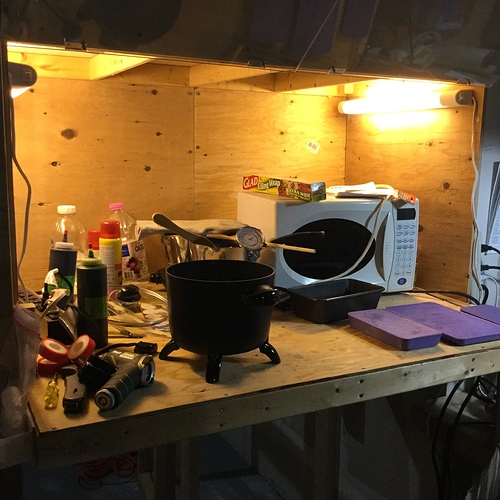 I also use this fume hood to cook plastisol to make soft fishing baits. This plastisol, once cooked is poured into aluminum molds. This is what eventually I will be doing with my Nomad Pro once I learn how to use it.
That is all for now, I will be leaning heavily on this site for help…

MrJJ