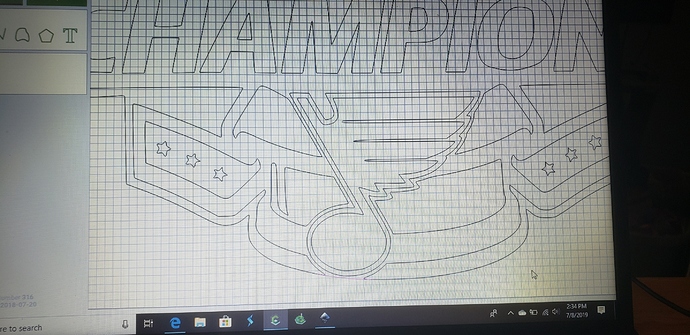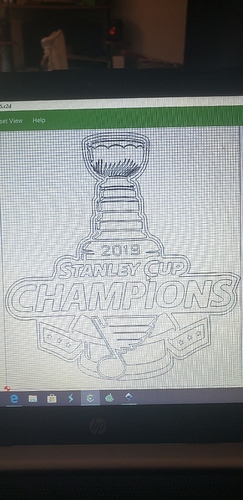 I'm trying to cut out this stl blues stanley cup champions sign. I want to pocket cut around the banners, blues note, Stanley cup and the text, but I can't figure out how.
I understand it's not its own vector so is there a way to pocket between vectors? Or any ideas how to go about doing this?
I can also send the. c2d file if anyone wants it.