For some reason when I select the V bit to do a contour/outline cut, the simulator image shows a straight cut. See image attached.
When I select Advanced VCarve, it works, but can I not select inside or outside cut? I didn't see that as an option.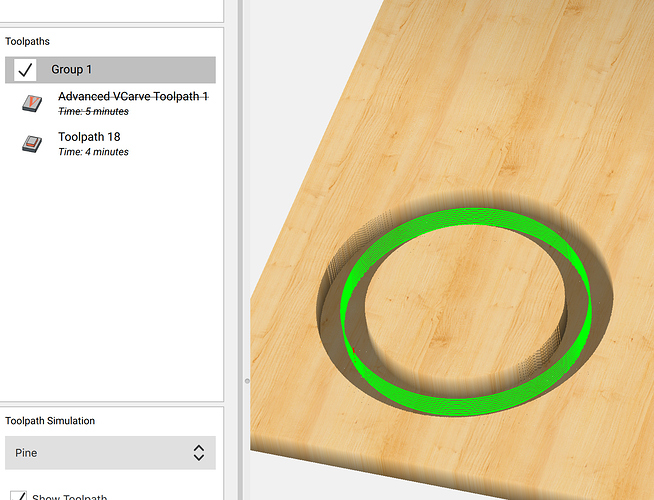 My goal is to cut all the way through the outline border with the V bit.
Thanks.