I can't figure out how to create a 45 degree bevel in Carbide Create. Is this possible?
Here is a snippit of the piece and what i need to create. The stock is 1" thick and there are 2 sections that need a 45 degree bevel.
I have imported the vectors for the bottom and top of the piece, but I don't understand how to model it out in carbide create. I have created the model in Fusion 360, yes i have a STL file, but i would think i wouldn't need to use that, or rather i'd like to learn how to do it in carbide create. I've found the STL imports don't work well, so i'm exporting the faces as a vector and laying those in carbide create.
Sorry I can't share the files as it's a propriety product.
Any help is appreciated.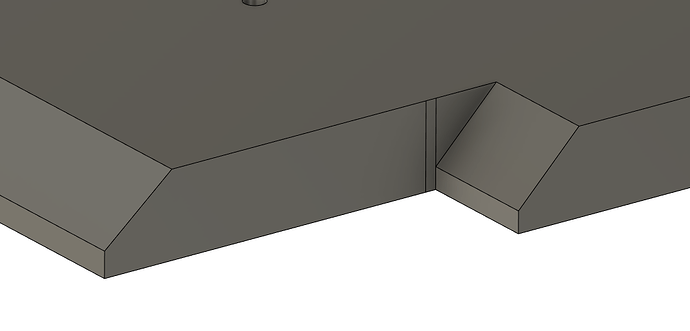 Here is that same section with the vectors in create.