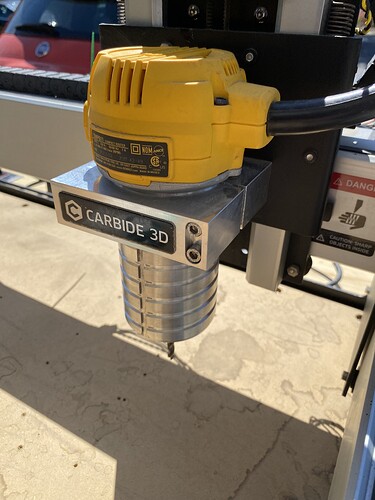 I have this style router mount. I am trying to run the BitRunner ground wire and I'm not really sure where to put it.
In the video there's a drilled and tapped hole on the newer spindle mount for this purpose, but not on this mount.
Obviously I could pull this off and drill and tap a hole. But before I go to that length, is there another good option for proper grounding?
My Z-axis is the spring balanced belt drive.