I'm trying to cut this Xmas tree-ish thing, it's meant to look like one of those origami trees, but carved from wood. From the top it looks perfectly flat, but in fact each triangle is drafted slightly so it has depth. I've inserted a second image below so you can see the angles.
I'm running a 3d adaptive clearing pass, and then for cleanup I'm doing a parallel pass. It's coming out fine except the edges of each triangle along the red lines in my image are not clean.
I'm trying to get fusion to do a pencil or contour pass (or whatever type of pass would be best) along the edges where I've drawn the red lines: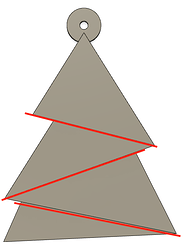 Side angle so you can see the drafts: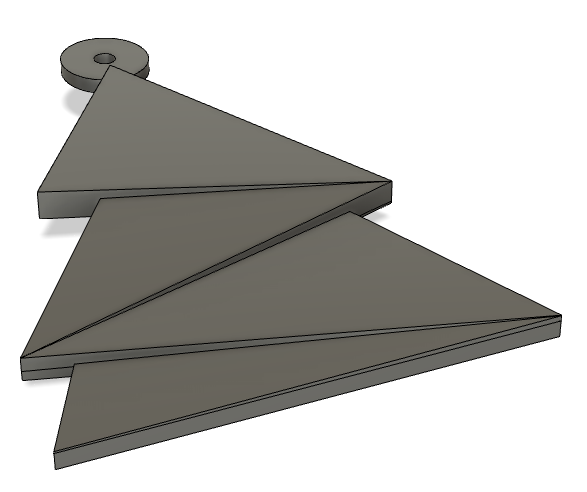 Fusion is being incredibly difficult about this and refusing to cooperate. Does anyone know how to make it follow a line? It's driving me nuts.
thanks all!
EDIT:
Just to be clear, the issue is that when it's done with the parallel pass, it's leaving jagged lines there along the edges. How can I get it to clean those up? Any ideas?