Last Year I made a Simple Spinning Ornament:

This year, I have updated the design, which I think not only looks better, but it also spins better.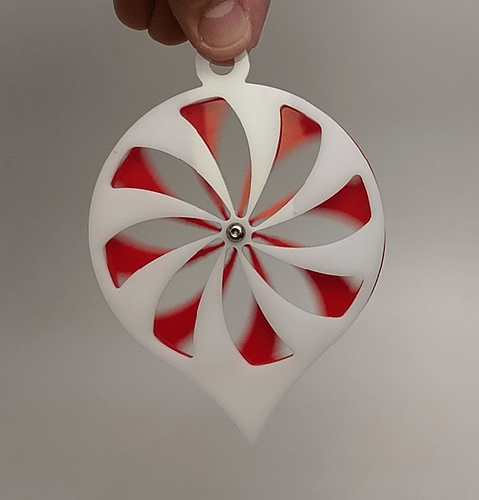 Now Wtih Bearings!
These are a great project, Tactile, Visual and infinitely customizable.
Whether you use this design for the classroom, or an Etsy store, you'll be the first to have one, and they are hard to put down!
The Carbide Create file attached is designed for the Nomad.
For Each Ornament you will need:
2 pieces of acrylic 4"x4" x 1/8th"
Double sided carpet tape
1/16th square endmill #112
M3x10 button head
3x3x7 683zz bearing
M3 insert nut (mcmaster part number: 94100A110
Note:
You can easily change the design to eliminate the bearing if you want, Just place a 3MM through hole in place of the bearing pocket hole.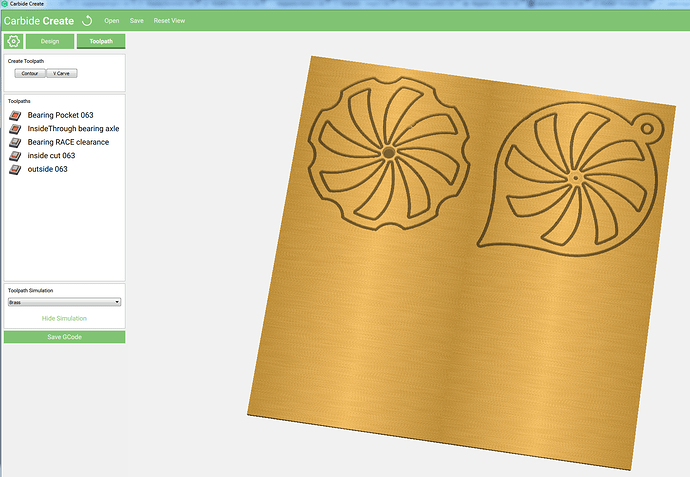 Carbide 3d Spinning Ornamant V2.c2d (1.7 MB)
Post a picture when you make one!
-Apollo