This weekend I broke my favourite spatula and decided to create my own using scrap pieces of 6mm thick wood pieces that I had purchased a while back from a local source. I used different kind of woods to make the set look more interesting.
I attached the vector files for anyone that is interested to create a set in the PDF, EPS, AI and SVG formats.
I used a 1/8-inch end mill for this project and took them to my belt sander for adding the nice "sharpened" edge. An orbital sander will get you the same result.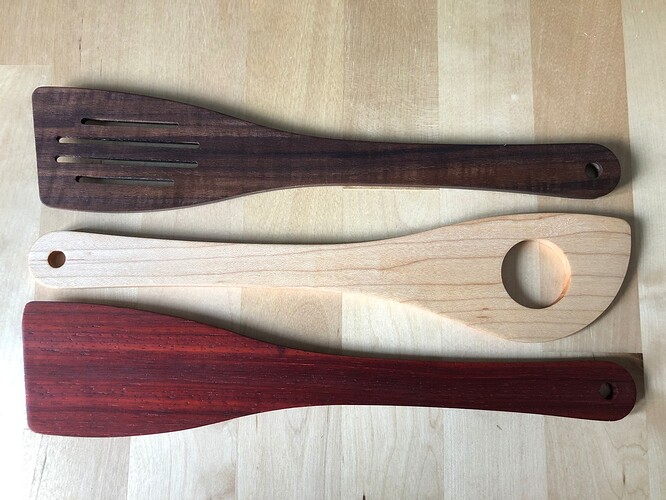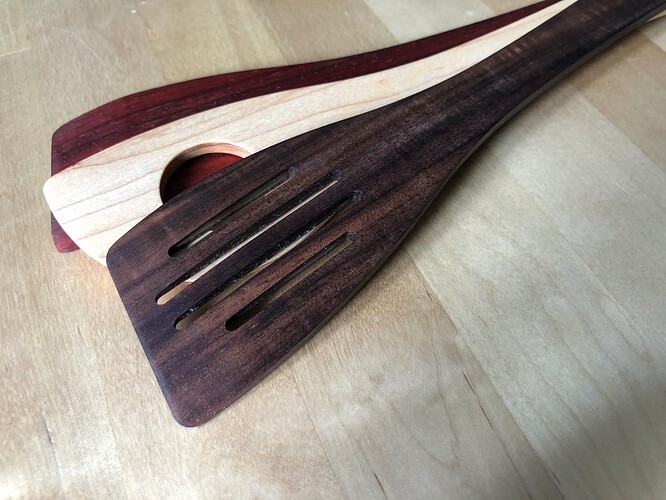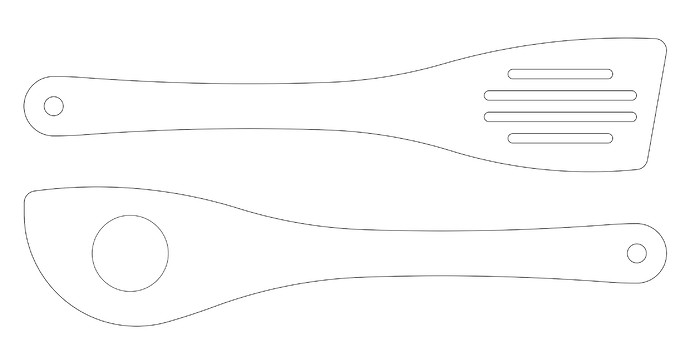 Spatulas.zip (138.9 KB)