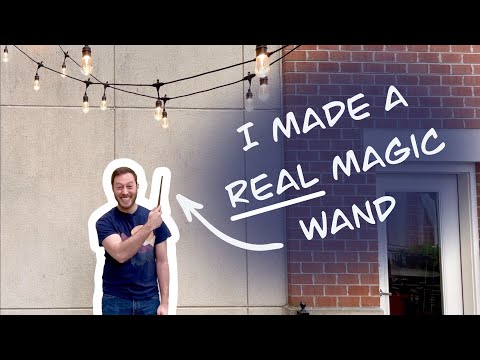 Hi everyone!
My name is Sam and I love making things.
When I was younger I LOVED magic, devouring Harry Potter and The Lord of the Rings. Now that I'm older, a little wiser, and have access to a CNC, I can actually make magic a reality!
Check out the video above where I make some custom electronics, and then make a wand out of walnut on the Nomad Pro! All I have to do is swing the wand in the right pattern (or spell?) and it will toggle on/off my custom home automation stuff!