About 9 years ago someone gave me a Shopsmith Mark V. I have a shop full of woodworking equipment but I turned the Shopsmith into a lathe. The first time I put the tool to the wood I was hooked. I have done woodworking for over 40 years but turning is the most satisfying thing I have done woodworking. The tactile feel of the tool on the wood is a great feeling. I have two lathes, a Nove 16-40 and a Jet 12-21. Everything that the Jet can do t he bigger Nova can do but the Jet is on a mobile stand and is great for doing pens, small bowls and general turning of smaller objects. I have cut 15 inch bowls on the Nova and that is fun but as with most things the smaller objects are the majority of what I turn.
I recently posted a thread about building a custom Wedgie Sled for segmented turning. I have got a sugar/candy bowl currently in progress. I really enjoyed turning the segmented vessel but with the cold weather I have not been in the shop too much. The project is waiting patiently.
![IMG_20210206_222103220|375x500](upload://ztcBr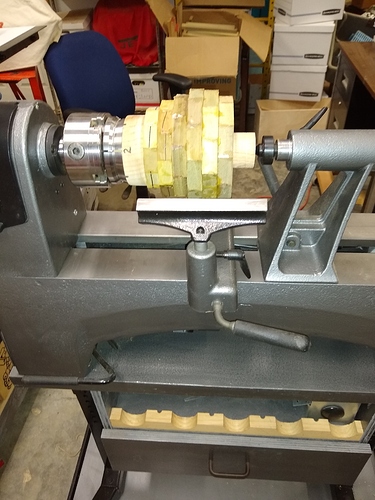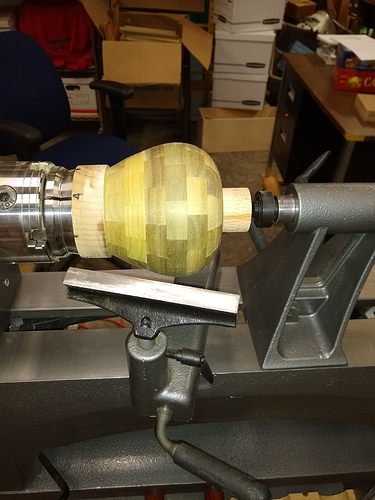 ![IMG_20210207_140900639|375x500](upload://4rjy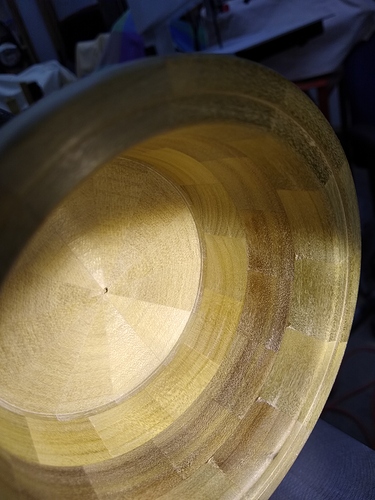 I have several boxes of poplar and to get back into the segmented turning I am going to use it to get my proficiency back before trying any expensive wood.
The bowl in the last picture my plan is to secure it on t he Shapeoko and cut a hole in the bottom and then plug it with a corresponding inlay similar to the vcarve inlay.