So i'm making this sign…a number of different things are happening
i think i need to level my entire waste-board. Ive had my shapeoko since January and never did it, so that's on me and I've been reading some awesome threads about it.
If everything is set to carve down 1/8 inch and it doesn't seem uniform across the whole project then it's either my wood isn't perfectly flat, my waste-board isn't flat…or both
I'm using my 60Vee to VCarve out letters but they don't seem deep enough or "thick" enough. I'm figuring this is just due to the font and i should go with something bolder.
My process has been to carve, paint, and then run through the planer to clean it up. Not only am i getting some streaks (i'm probably not letting it dry long enough) but it's blurring the letter themselves like they're not being cut deep enough. Obviously I'm going to lose clarity with each planer pass but am I on the right track or is this a fool's errand?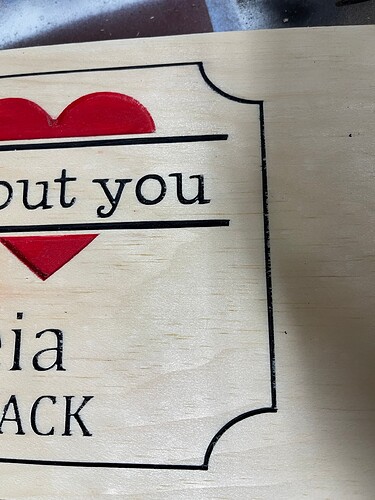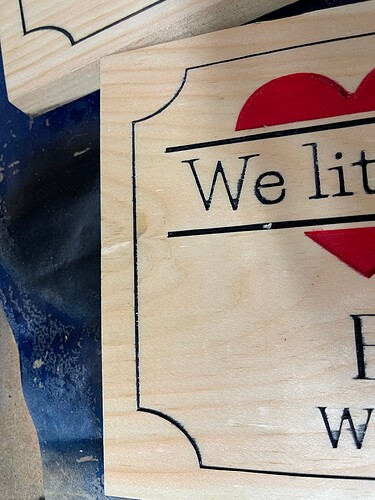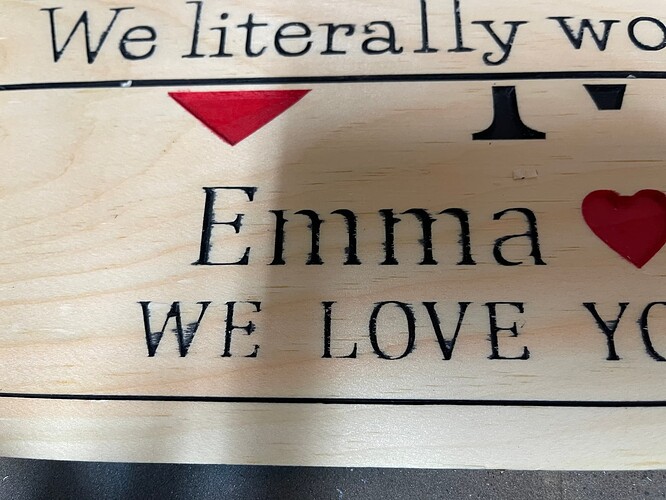 So finally, here are my questions for this group
Do you have a go-to flattening bit for your wasteboards?
How do you carve and cleanly paint inside the grooves of the text
(freehand? oramask? Seal the wood first and then wipe off the paint? Run it through the planer?)
is spray paint too thin or am I probably not letting it dry long enough?
If I'm painting am I better off pocketing the letters rather than Vcarve?
thanks as always