I have a friend that has a B-Day coming up next month and I wanted to make something unique for her, so used Advanced VCarve to carve her name and some stars in a piece of red oak. When it was done, it looked "blah" so I looked at it and it told me it wanted color, so I obliged with some resin I have. It looks nice, but I can definitely refine the process for future pieces

.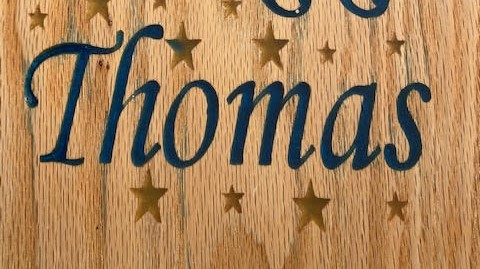 I had to crop the pics so her full name didn't show because the internet…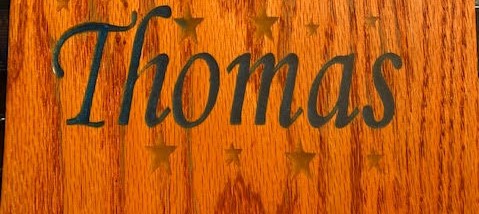 I used Minwax "Gunstock" stain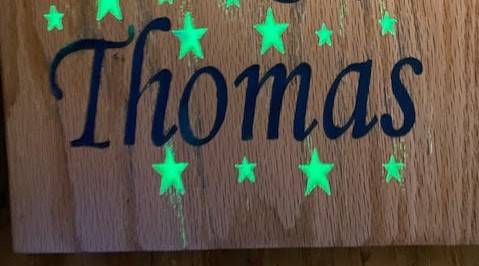 Oh yeah, did I mention the stars glow?!?!!
Once I did this over the weekend, I ended up ordering an XXL. Now I have to clean and organize the garage to make room…
-Scott