Disclaimer: This was not done on a Shapeoko, but a shapeoko is very capable of doing it. The only reason I didn't do it on my Shapeoko is because I had to disassemble it to send it to Brazil. I cut this inlay on a Thermwood at work and used Aspire (almost the same program as Vcarve Pro, I believe) to generate the tool paths.
Inlay for a box I've been working on. The box is made from "Sucupira" (Sorry, don't know the english name for it) that came from Brazil. The white part is maple, and the yellow rays are Hedge/Osage Orange from here in Kansas.
I am VERY impressed with how well this inlay worked, being that there are small pieces and very fine points. There were problems with chipping as you can see some of the flaws.
Here's some info about how to make a vcarve inlay: http://forum.vectric.com/viewtopic.php?f=39&t=7241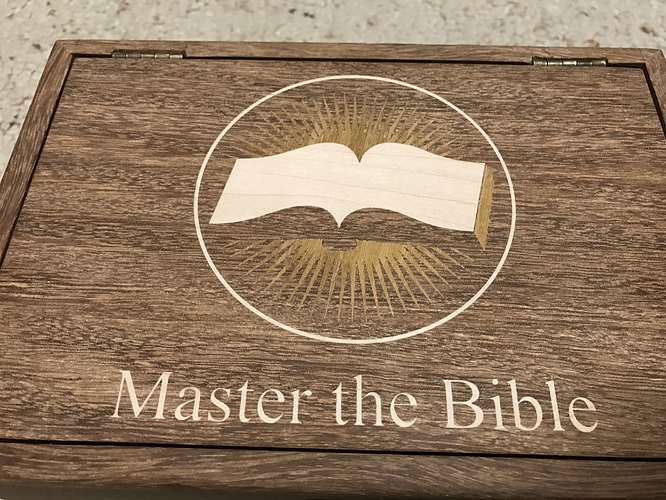 FYI, those letters are maple too!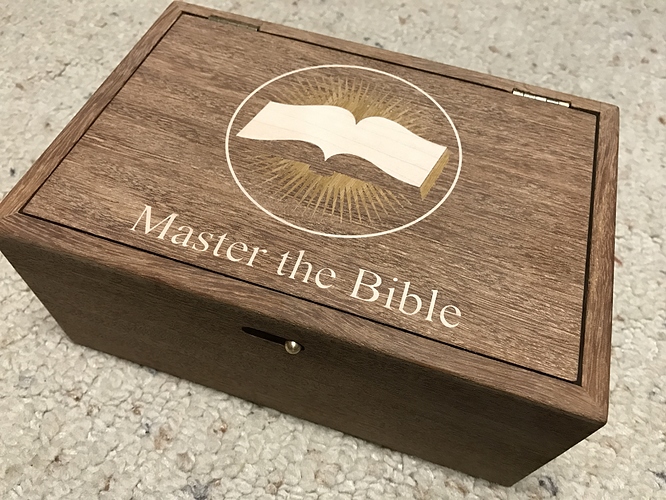 This is another one using Walnut.