We wanted to show everyone something a little new in the next batch of HDZ units, the HDZ 4.0: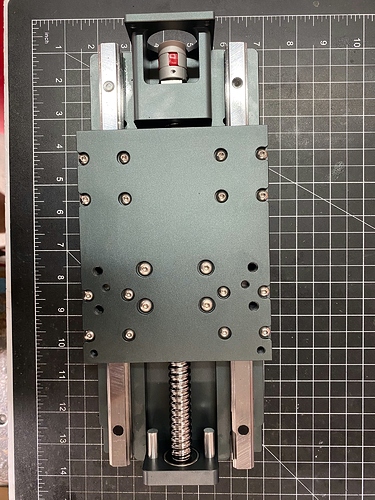 The biggest change is a new bearing arrangement that uses two angular contact bearings in the motor mount to constrain the ball screw. Theoretically, this should be a little better than the prior versions but it makes assembly much easier and predictable than prior versions, which is the core reason we changed.
HDZ 4.0 will also only have a mount for inductive homing switches, the mechanical homing switches will not be supported.
Starting with this batch, HDZ will be available four ways:
Bundled with a Z motor for users that have a Z-Plus machine now
Bundled with an inductive switch kit for the Standard
Bundled with an inductive switch kit for the XL
Bundled with an inductive switch kit for the XXL
The inductive switch kit will contain all three switches on the machine plus an adapter PCB for use with all versions of our electronics. This adapter kit will be available separately before too long. (Still waiting on enough inventory at this point)
We're in the middle of building a large batch right now and hoping to have them in stock the week after next.