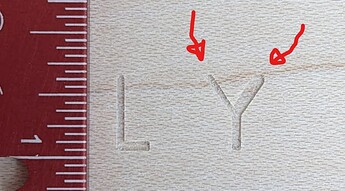 I'm engraving some small letters and they are not coming out symmetrical. As you can see the image above the upper right portion of the Y is thicker than the rest. The letters have a uniform thickness as seen in Inkscape and Carbide Create below. I don't have the original font so I don't have the option to convert it to a single line weight. Converting it to a single line and doing a contour with a fatter bit is my preference but I haven't figured out how to do that yet in Inkscape.
I've tried inside contour and pocket tool paths. The cut depth is 0.015" and I've tried two different engraving bits. One with 0.4mm diameter tip and 0.2mm on the other. Both with a 20 degree include angle. Material is hard maple. Machine is XL. Amazon link below if you are curious about the bit.
Any ideas on what is happening?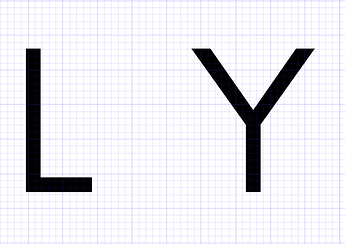 Original SVG in Inkscape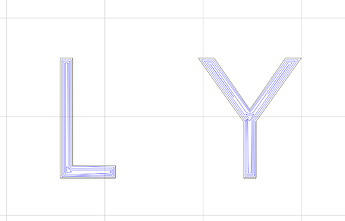 Tool path view in CC