Sorry this took so long…
NC Files are below
I got so tired of wasting WD40, spraying way too much, or forgetting to spray, etc, so I created this simple little device. It provides a little WD40 exactly where it needs to be in the right amount for cutter lubrication, and improved surface finish on Aluminum. You can mount this on any CNC make and model Hobby type CNC machine, you just need to make the appropriate mount.
Does it help cutters last? Well I am still using the SAME 1/4inch 4 flute end mill that I bought for the machine back in Nov 2015.
I HIGHLY recommend that you ONLY use coated cutters.
As always, leave me a message if you have any questions.
List of Material:
A 3-oz can of WD40 Lowes SKU 569152
3/16 or 1/8 Brass Pipe (about 4 inches) Lowes SKU 364224
1/4 In OD X 1/8 In. MIP Valve. Lowes SKU 748440
Some lead/tin solder and flux
1 Inch of 1/4 OD Copper Pipe (Ref Ice maker kit)
Some old small magnets
Some Hot Glue
Salt (table)
Masking tape
About 6 inches of a metal coat hanger (OR 12 gage copper wire)
Feel free to follow me: (Where I post more often, but smaller updates)
My Instagram link: https://www.instagram.com/JPL_Richard/
My Twitter Link: https://twitter.com/JPL_Richard
NOTE 1: The Carbide Create file does not have the 1/4 corner radii because after spending hours trying unsuccessfully to get them there…I just gave up. Use at your own risk
WD40.c2d (5.7 KB)
WD40.egc (109.8 KB)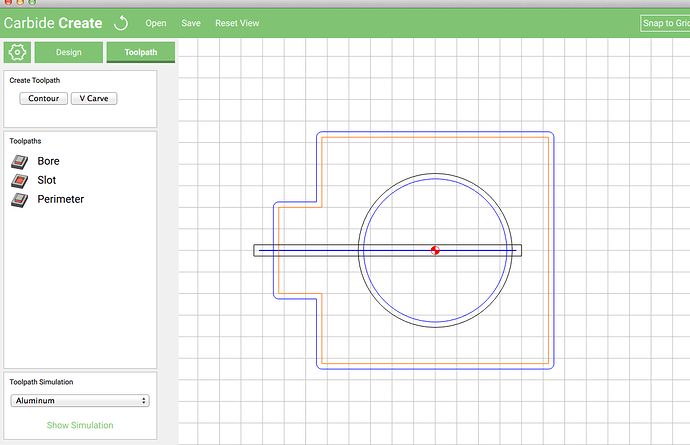 NOTE 2: Fusion360 NC file: (Use at your own risk)
WD Can Holder Rev B.nc (62.8 KB)