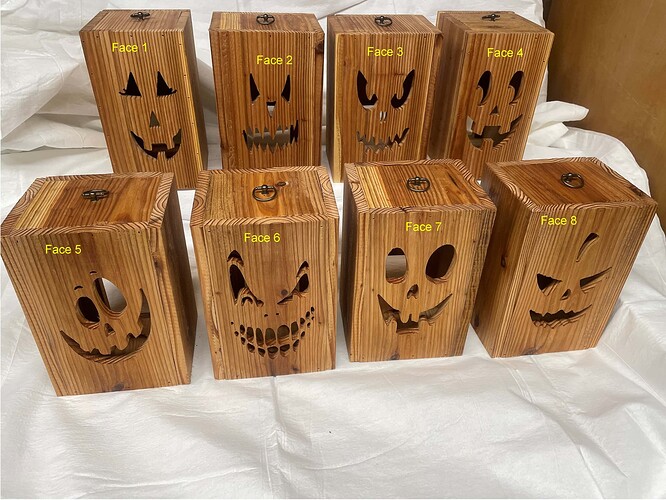 Made from cedar fence pickets, outsides sanded, light coat of linseed oil!
Done on Shapeoko Pro XXL.
Because I can get goofy sometimes, face 5 of course!

Those look great. The grand kids and I made several of these last year. We did the small 7W lights in ours.
Anthony
In these, I have given them amber battery powered tea candles that flicker! they look real good in the dark!