Hi all,
While cutting some parts for spectacle cases, I had to whitness the job fail and see the machine doing an unexpected, very fast movement into an unexpected direction.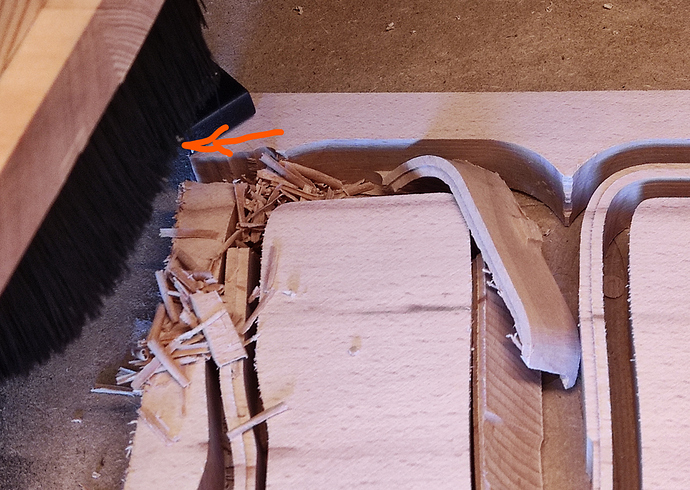 The job was on its last round of the cutting contour toolpath (cutting the last 0.5mm), with the tabs being 6mm high and 5mm wide (18mm stock). Suddenly, something of the cut part broke, or maybe one of the tabs broke, I don't know. However, the inner cut parts started moving and clogged the way of the mill, while it was at tab-depth.
I'll have to figure why the parts broke (I suspect a tilted z-axis), but what I do not understand at all:
Why on earth did the machine make this rapid movement to the left (marked on the images)?
The clamped down stock moved like 2-3mm during that accident, but there was no reason why the machine would move into a negative X-position. I don't know what would've happened next, because I already interruppted the power.
Does anyone have a clue about what could have caused this movement?