Just trying to find a better finishing strategy for large pieces…
Made some cabinet drawer fronts yesterday and I'm wondering if you guys have any suggestions on a better finishing strategy apart from using a smaller tool.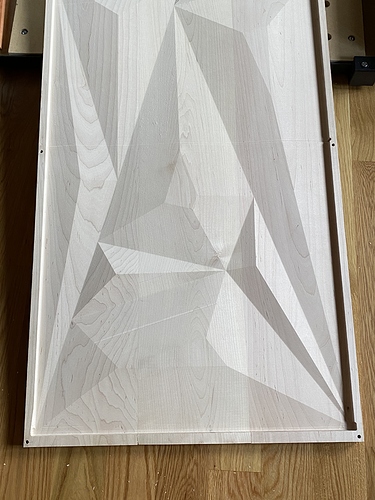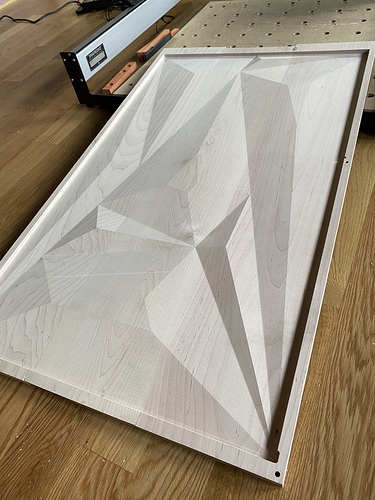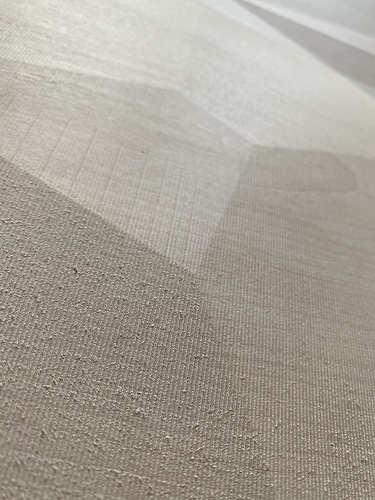 This finishing strat was done with the #202 1/4 ballnose cutter with a .02" stepover removing .02 stock to leave and rest machining ignoring cusps. Material is maple.
I KNOW I could have used a 1/16" Or 32nd" tool and gotten a much better result, but the goal here is not to have the machine running for 20hours. I also know I've had better results doing a 3D adaptive using the same 1/4 down it bit for roughing to do a finishing pass. So I'm curious how do you save yourself clean up work with your finishing strategy on big objects.