This is nothing special, just an illustration of why I just love having my Shapeoko around. Yesterday evening it occured to me that we have dinner at the neighbors tonight, and I forgot to buy a little something. Instead of the usual chocolate box type I figured I would cut a custom piece named after their newborn. I got to it at 9pm, 30min to find a font (and I hate browsing for fonts…), 30min of CAD, 30 minutes of cutting, a little sanding, and voilà.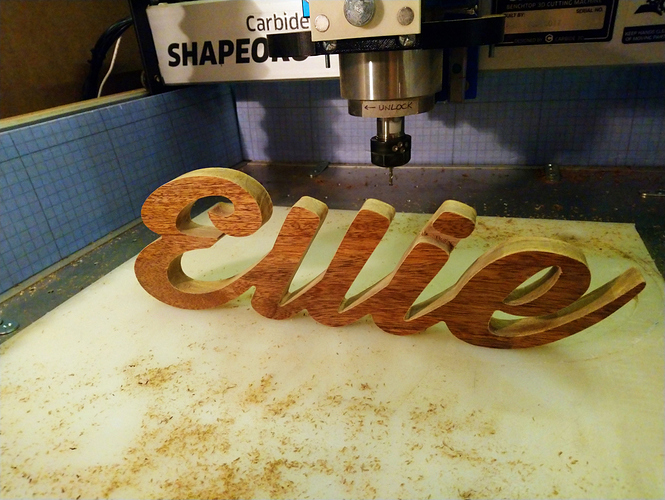 I still have to finish fine sanding though.
Mango wood, 1/8" 2 flute square endmill, 20.000RPM, 50ipm, 1/16" DOC.