@gdon_2003 I took the long L bracket file you posted some time back and decided to try a version that would work for the hybrid table on a Pro XXL.
I increased the size slightly and adjusted the hole spacing and diameters. It cut beautifully.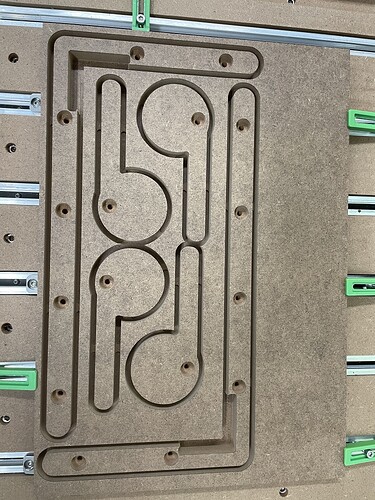 It was the first time I tried zero at the bottom and I just had a little cleanup which I am sure is related to my material thickness measurement. But it was really like paper on the bottom.
Then I put the screws in and noticed the error of my ways. I did not appropriately account for the distance between the rails on the vertical and horizontal legs. Spacing on the horizontal was perfect though.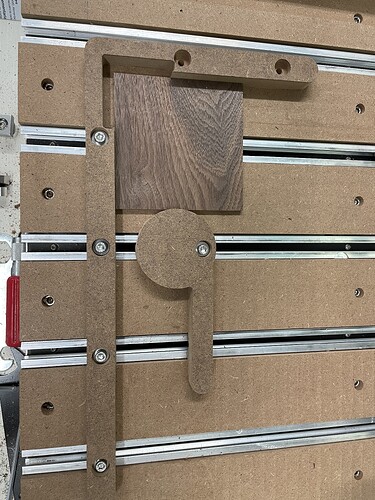 So, I need to go again and will probably use something better than MDF. I would like to try HDPE if I can find some.
Before I cut again I am curious if you have any lessons learned now that you have been using yours for a while. Anything you would do differently?
Do you think the pocket for the BitZero really needs to go all the way through? That seems to create a weak spot in the corner. If I left 1/8" in there would that help? The drop on the corner of the BitZero V1 is .121" so leaving an 1/8th you still allow registration on a 1/4" part.
I am not sure about the geometry of the V2. Maybe I should try to future proof.