I'm cutting this pocket using the 0.25" Amana 46202-K Downcut 0.125" 46225-K Downcut tools.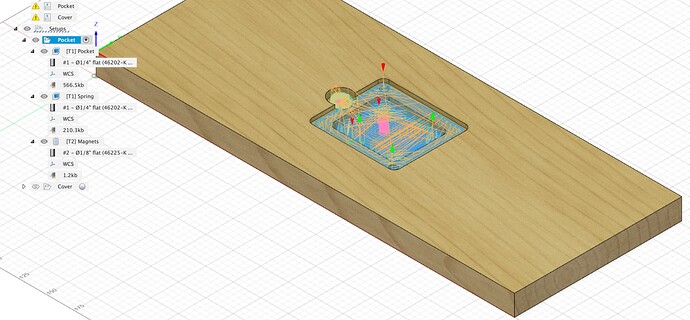 I'm using 3D Adaptive Clearing and there seems to be a large amount of time sent in milling the circular hole on the left side of the pocket. I tried a boring operation but that left a cylinder in the center of the pocket.
Here are the settings for the first operation:



Any thoughts would be appreciated.
Thanks,