Hey everyone, I am finishing a moderately large art piece (about 30" x 22") and am looking for some advice for installing my frame.
Here's a pic of the piece, which I shared in the gallery a few weeks ago. Finally getting around to fully assembling it, after a bit of procrastination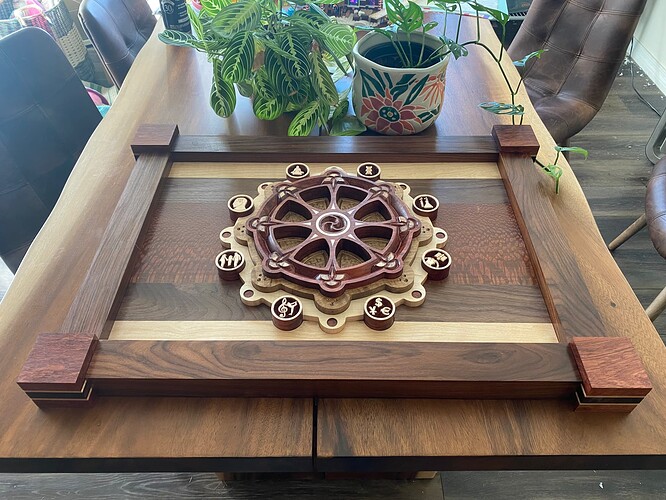 Currently the frame is assembled via dowels, but now I am trying to figure out the best way to secure the main piece to the frame.
My initial idea was to simply use some biscuits, two on the top and bottom and one on each side, and just glue the whole thing together.
But as I consider the size of the piece, and possible expansion/contraction in the future, I'm wondering if it might be better to add some sort of backing material to each corner on the back of the piece — maybe strips of stainless steel? — drill some threaded inserts into the frame and main piece, and use bolts or screws to secure it all together. However, if I do that the piece will not be flush against the wall, which isn't ideal (I could manually rout some pockets for the backing material, but this will be difficult because the piece won't lay flat if I place it upside down).
I'm sure there is a better option here, so I figure I would ask you guys what it might be! Any suggestions would be appreciated. Thanks!