Any recommendations on a 1/64 diameter bit for acrylic (extruded high-impact acrylic)
The top color layer (min. depth need to get through is 0.005 in), I have typically gone 0.02 in depth on this. Have used 1/32 bits that have worked well but need some more detail on something.
And will take any speeds and feeds you have found to work well with it
picture of the material I am working with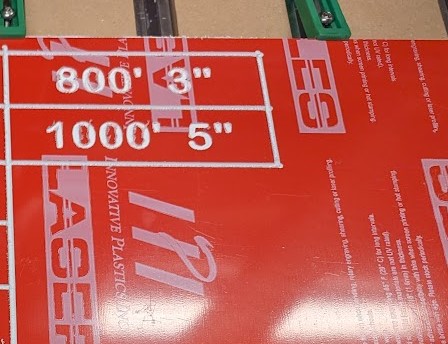 or you may just tell me that small of a bit is not practical… snap!
Thanks for any insight,