Hello all!. Hope everyone is healthy and in good company. For a while now I have been thinking of making my own low profile vise specifically to work with my Nomad. One that would minimize the height used. Now that I have a lot of time to think about it, wanted to share my thoughts with you to see if there is room for improvement. Because I wanted it to be as square as possible, I've designed it around placing the stock over two parallels of 1/2" height. Parallels are easy to get and precise.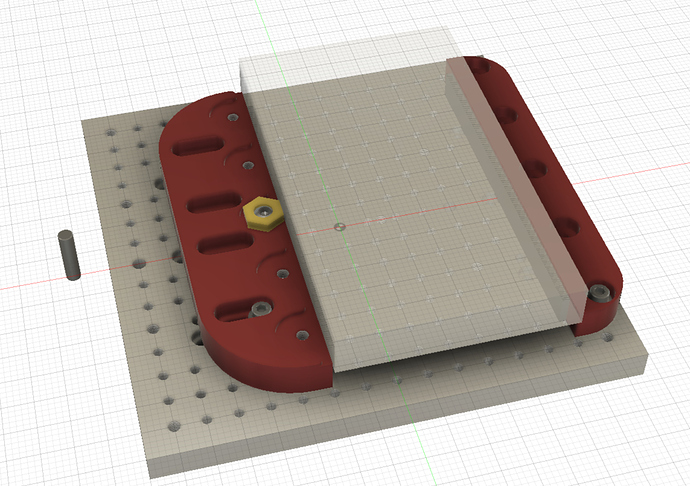 It is parametrically built so I just tell Fusion the size of the stock and it fits it in the middle of the vise (want to play around with collision detection). I have a question. Right now the "grip" distance above the parallels is 1.5mm. Where the vise makes contact with the stock.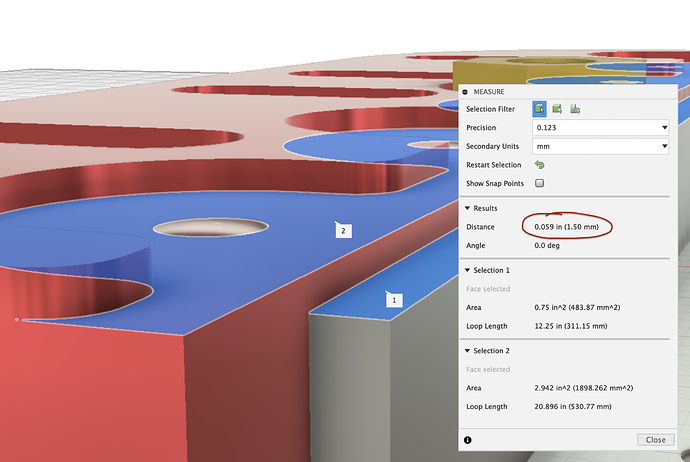 Is this enough?. The vise design, so far, only keeps the stock in place by side pressure fixture clamps. Also have these available at home.
Any suggestions?. I had also the idea of adding diagonal screws that bit into the stock sides, like the Carbide3D ones but adding these would make it more difficult for me to machine. Maybe for v2?.
Any comments would be welcome.