Greetings!
I am absolutely loving my Nomad 3 and am slowly learning how to use it. Now, I need to make some of these gear-looking things. I've pretty much finalized the size and shape using 1/4" thick PVC.
Now I would like to cut these out of machinable ceramic, like this one: McMaster-Carr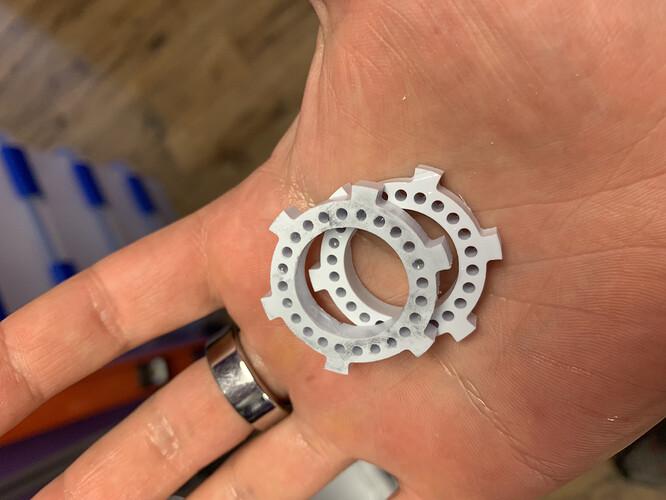 Any tips/tricks for me? Feeds and speeds, special cutters, etc. Thank you!
Greg