This only seems to happen when I use a larger bit like the 1/4" End Mill and the bit is under load like cutting out.
Starts cutting fine, then about 1/2 way through the first pass, machine stops & RED error code reads
ERROR (1): GRBL ERROR: Serial Port UnknownError - Reset & rehome, it cuts about another third more, then happens again…
Wierd, machine runs flawless any other time. I have eliminated static grounding & have a good static ground system (I think).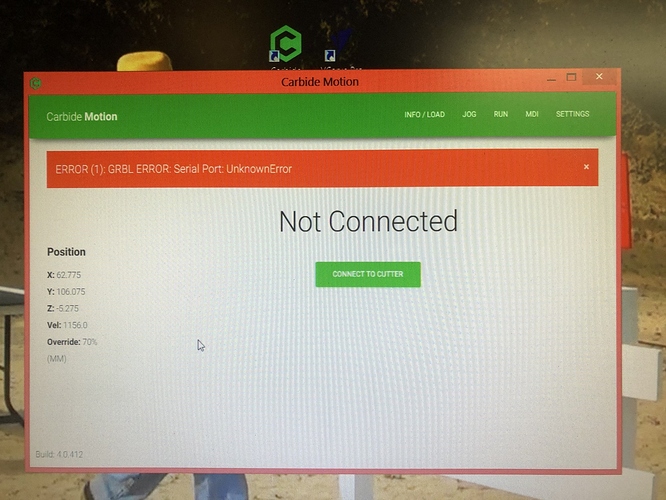 ![IMG-0138|666x500]