This is a long thread detailing the machining of a cycloidal drive gearbox on my Shapeoko Pro XXL.
A cycloidal drive gearbox allows me to achieve a large gear reduction in a small space, and it is machinable on a CNC, since there are no sharp corners, as a planetary gearbox would have.
This gearbox will eventually be used in my rock drill project, more on that later.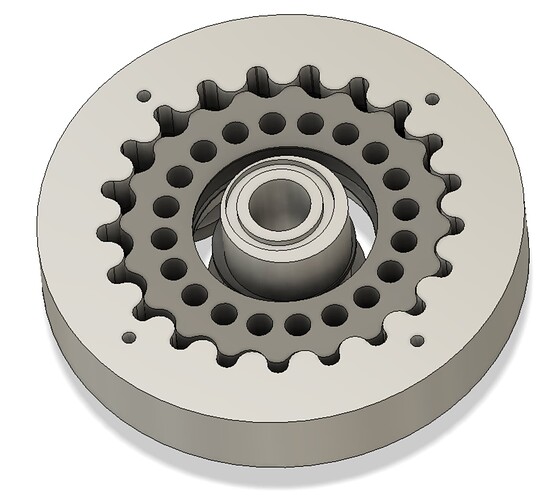 My gearbox design has 4 main parts. The cycloid, the housing, the eccentric shaft, and the faceplate (not visible here).