I had a Wood Works Club of East Texas meeting yesterday. The meeting is at Stephen F. Austin State University at the forestry building. Many members of faculty and staff of the university are members. They have a cage on the side of the building full of milled lumber and we were allowed to pick boards form that cache. I got two pieces of 2" and 1.5" black walnut that is about 10 feet long. Not sure what I will make yet.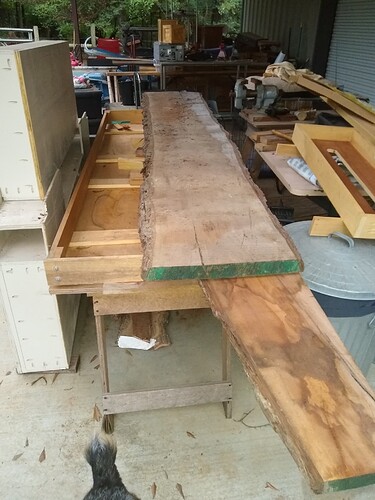 Obviously I will need to surface and cut it into lumber but getting seasoned black walnut is a major score. They also had cedar in the mix but I dont like cedar.
If you look closely at the bottom of the picture you see my dog's tail giving approval for the wood.