I have a vintage set of:
in the 1/2" (13mm) size.
I'm trying to get all of my tools arranged and organized, and as part of that am sorting my leatherworking tools into an 8-bin Storage Organizer from Harbor Freight:
https://www.harborfreight.com/8-bin-portable-parts-storage-case-93927.html
which worked out better than expected when the storage bins from:
https://www.harborfreight.com/tool-storage-organization/parts-storage/multi-compartment-utility-box-40528.html
fit into it perfectly: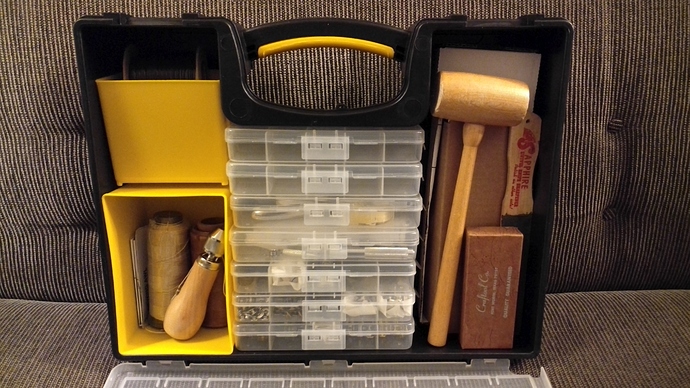 So we need to make a ~7" x 3.875" (NOT 4") x 1.1875" case which will hold 26 (rounding up to 27 — I've always wanted an ampersand) stamps and the associated tool.
Started drawing this up in BlockSCAD, but will instead use Carbide Create.